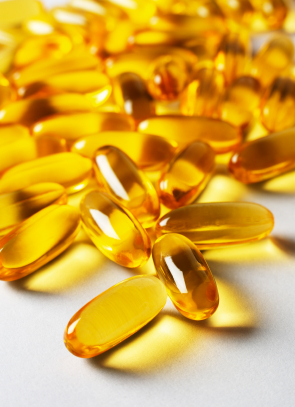 Essential fatty acids are a necessity in a healthy, balanced diet. Now research is providing, along with internal health benefits, EFAs help restore skin to a more youthful appearance. Topical use of EFAs in skin care has been shown in clinical studies to improve dryness, as well as inflammation and acne.

Two common EFAs are omega-6 and omega-3 fatty acids. New research has shown that both topical use and dietary supplementation with EFAs benefit people with multiple internal and external ailments.

Look for beauty and cosmetic products containing the oils listed below. All are high in omega-3 and omega-6 EFAs.

Flax/Linseed oil: creates a protective film on the skin to create a smooth and healthy complexion


Sunflower oil: improves skin's barrier function and increases elasticity, and is antibacterial


Fish oils: improves psoriasis, a disease that causes red, scaly patches on the skin


Evening primrose oil: decreases inflammation and is an effective vasoconstrictor, making it helpful in reducing visible redness


Borage oil: studies show it may provide anti-inflammatory and antioxidant effects
Soybean oil: provide antioxidant, pigment control, hydrating and multiple anti-aging benefits. (

Scandle Candle

is a soy based massage candle)



Rose hip seed oil: shown to achieve an increase in collagen and elastin production and aiding cellular turnover


Grape seed oil: acts as a light occlusive agent and maintains moisture in the skin